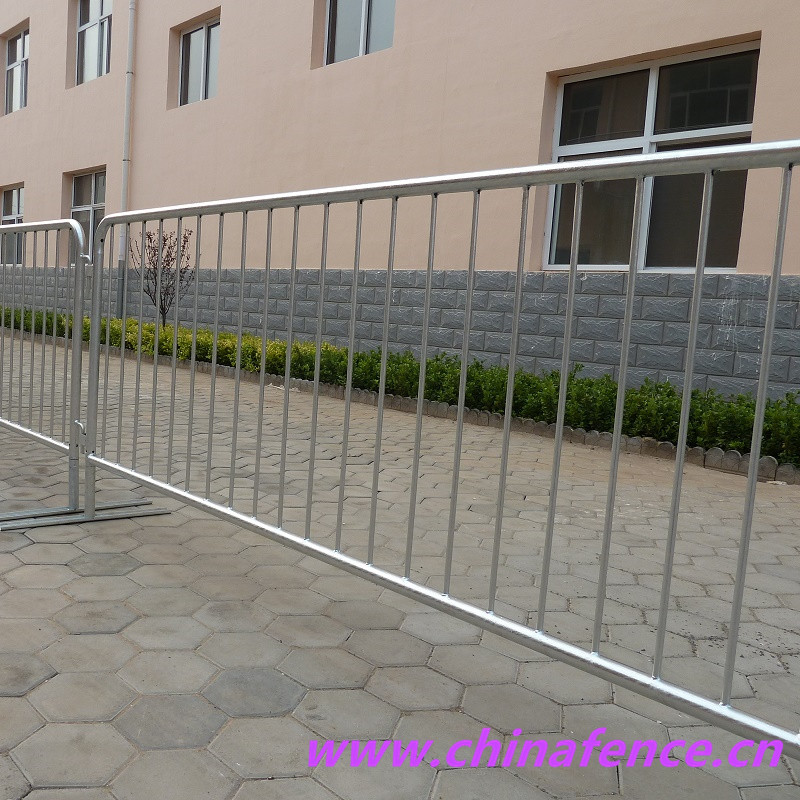 Specification
Materials: galvanized tube, iron tube, steel tube,stainless tube.
Panel size: 1.1x2.1m,1.1x2.2m,1.1x2.5m (or customized)
Outer tube: 25mm, 32mm, 38mm, 42mm, 48mm
Frame thickness: 1.5mm, 1.8mm, 2.0mm
Inner tube: 12mm, 14mm, 16mm, 20mm, 25mm
Inner tube thickness: 1.0mm, 1.2mm, 1.5mm
Spacing: 60mm,100mm,190mm&200mm
Feet: U/Y/flat and more
Surface treatment: hot dipped galvanized, /powder-coated
Color: dark green, black, white, brown and more
Product feature
1.Flexible. Easy installation and remove.less maintenance costs.
2.Stainless/anti-rust. Long lifetime. Cost effective.
3.First choice for temporary crowd control.
4. Classic out design enhance indoor facility level.
Application
1.Security and Safety
2. Traffic & Pedestrian Control
3.Special Events
4.Concerts
5.Stadiums/Arenas/Convention Centers
6. Fairs/Carnivals/Festivals
7.Parades/Rallies